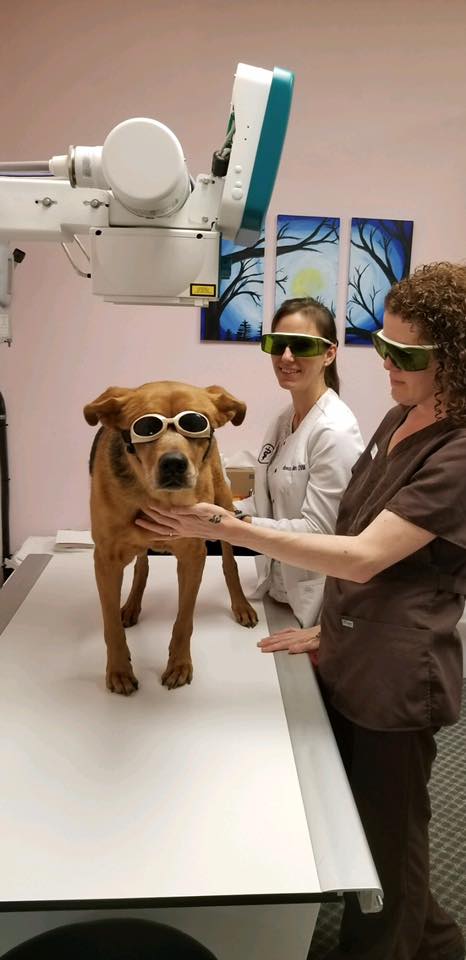 Our animal hospital is equipped with the experienced staff and necessary resources to make sure your pets are getting everything they need to live their best life. From routine exams and pet vaccinations, to general wellness services, dog teeth cleaning, surgery and more, we're more than just a simple spay and neuter clinic in Saint Francisville, LA. St. Francisville Animal Hospital is the best place to get your pet the care and attention they deserve.
Examinations
All pets are required to receive an examination before any services are performed. This exam must be done on an annual basis in order to continue to have a VCPR.
Wellness exams for dogs include full examination by a veterinarian, appropriate pet vaccinations, heartworm blood test and a fecal test. Please bring in a stool sample when you come for the appointment; if there is no sample brought we will collect at the clinic. The annual exam for cats includes a full examination by a veterinarian, appropriate vaccines and oral deworming.
For senior pets (over 7 years of age) we recommend physicals and blood work every 6 months to catch and treat potential health issues before it is too late.
General Services
We welcome your pet for any and all wellness appointments, administering services that help them stay happy and healthy. From nail clipping and wing trims, to oral exams and dog teeth cleaning in Saint Francisville, West Feliciana Parish, Bains, and Hardwood, LA, our mission is the health and wellness of your pet—no matter what. We'll give them the attention they need to overcome any wellness obstacles and remain healthy.
We are now offering a senior blood work panel! This panel includes a CBC, a Chemistry 17, a T4 thyroid test, urinalysis, and an SDMA (which checks kidney function). The feline panel also includes a Pro BNP test, which checks for heart disease in cats. When the senior blood work panel is performed, all test fees will be offered at a 10% discount! This panel will allow us to continue to provide the best quality of care that we know your pet deserves!
Cat & Dog Vaccinations
We offer a full scope of pet vaccinations in Saint Francisville, LA, meant to protect your pet and keep them healthy throughout their lifetime. Our vaccination capabilities include:
Dog Vaccinations
Distemper*
Adenovirus*
Parvovirus*
Parainfluenza*
Leptospirosis (DA2PL)*
Bordetella
Rabies
Rattlesnake
Influenza
Cat Vaccinations
Feline Rhinotracheitis*
Calicivirus*
Panleukopenia*
Chlamydia Psittaci (FVRCP)*
Rabies
Feline Leukemia Virus
We also offer ferret vaccines. Rabies vaccination is required by law.
*Core vaccines, which are required for boarding and pet grooming for cats and dogs.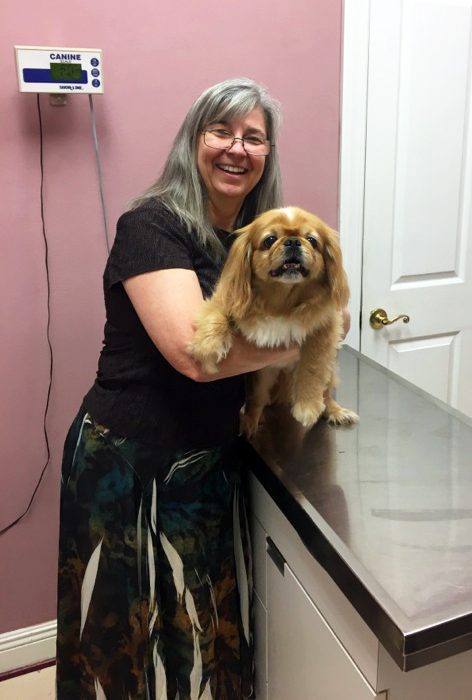 Diagnostic Services
We offer a variety of in-house IDEXX tests, diagnostic radiographs, complete blood counts, blood chemistry analysis, thyroid testing, urinalysis, ultrasonography, microscopic evaluation for parasites or tissue samples, and therapeutic laser treatment.
Surgery
Our hospital is equipped for all types of surgical procedures. We provide temperature monitoring during anesthetic procedures and use current pain control techniques for a comfortable post-operatively. Some of the procedures we're most experienced with include:
Spay and neuter clinic services
Abdominal surgeries
Mass removal
Dental cleanings and extractions
Laceration repairs
Orthopedic surgeries
Ophthalmological surgeries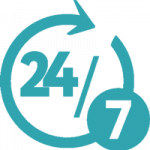 Emergency Vet Services
We offer emergency vet services during hours. For after-hours emergencies, please call 225-635-4803 or contact LSU SVM Emergency or Sherwood South Emergency. We recommend both of these destinations and consistently refer clients to them with confidence.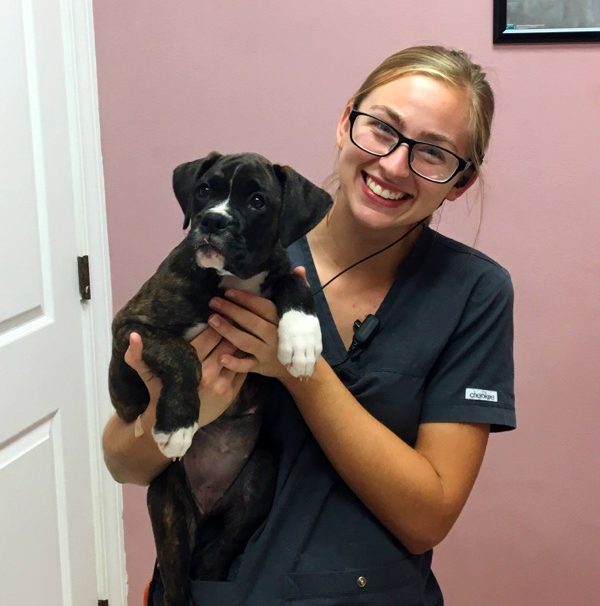 Pet Adoption
Are you searching for the newest member of your family? Find them here! We have all sorts of pets who are looking for love and we're dedicated to helping them find their forever home.
We're a proud partner of the Humane society, providing surgeries and vaccines. As a result, we frequently have animals around in the office, spending some quality time with us as they recuperate. We encourage anyone stopping in to get to know these animals and take them into their homes! Whether your pup needs a companion or you're looking to full the furry void in your life after the passing of an old friend, we invite you to explore pet adoption through our animal hospital.
Talk to our staff about adoption today! We'll be glad to help connect you with a loving animal that's healthy and loving. Visit us or call 225-635-6681 and we'll help you complete your family with the kind of love only a pet can provide. Contact us today!