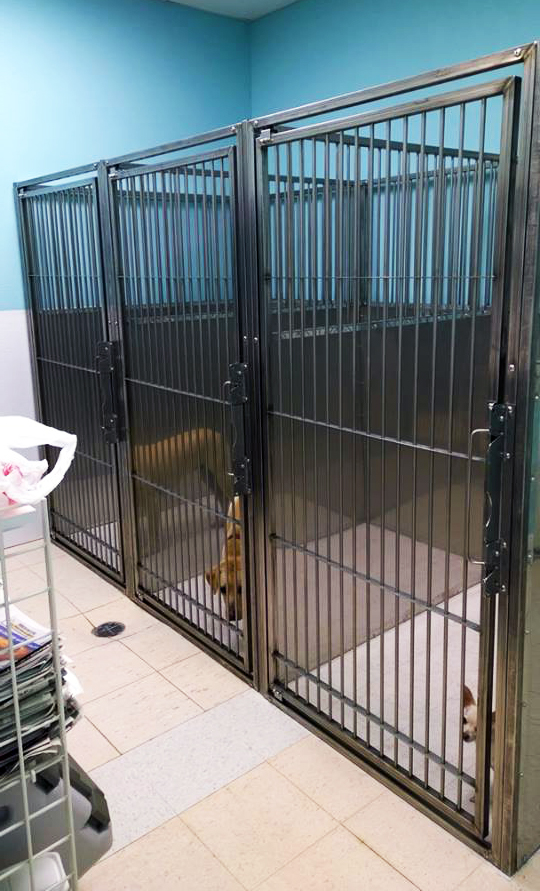 Headed out of town for a few days? Want to make sure your furry friend is well-cared-for and given the attention they need? Send them on their own little vacation to St. Francisville Animal Hospital! We offer pet boarding in Saint Francisville, LA, giving you complete peace of mind while you're away from home. We'll make sure your pet gets the regal treatment.
Welcoming All Pets
While some facilities only welcome dogs or cats, we make it a point to offer boarding accommodations for all types of animals. You'll get all of the familiarity of traditional dog kennels in Saint Francisville, West Feliciana Parish, Bains, and Hardwood, LA, with a staff that's knowledgeable when it comes to cats, dogs and all other types of exotic animals. Most importantly, we understand the unique needs each animal has, to make sure they're comfortable and safe throughout their entire time with us.
Please note that for cat or dog boarding with us, your pet must be up-to-date on all applicable vaccinations.
Clean Facilities
The health and safety of your pet are our first concern, which is why we maintain the cleanest facilities possible! When choose us for dog boarding in Saint Francisville, LA, you'll be able to visit our facilities to see for yourself how clean they are. Our dedication to sanitation prohibits the spread of disease and illness and ensures your animal isn't prone to infection.
Pricing for Cat & Dog Kennels
We offer affordable pricing for all animals boarding with us and work with you to make sure their needs are met and understood. Our pricing is as follows:
Cat:
$15 per night, per cat
Dog (S/M Kennel):
$20 per night per dog
Dog (Large Kennel or Run):
$22 a night per dog
*For information about boarding other pets, please contact us to consult with a member of our cat and dog boarding staff directly.
Book Boarding
If you know you'll be headed out of town and need to book pet boarding, please do so as soon as possible. We require advance notification of boarding to ensure we have ample space and staff for our cat and dog kennels. Contact us at 225-635-6681 to discuss your pet boarding, pet grooming, or emergency vet needs with our staff.