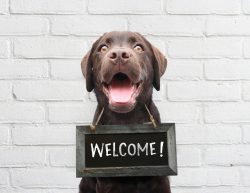 When it comes to pet ownership, there are times when you need to leave town for work, travel, or other reasons. During these times, ensuring your beloved furry companions are well taken care of is a top priority. Pet boarding facilities offer a safe and comfortable environment for your pets, giving you peace of mind while you're away. One such exceptional facility is the St. Francisville Animal Hospital, which offers top-tier pet boarding services. In this blog post, we'll explore the benefits of choosing St. Francisville Animal Hospital for your pet's boarding needs.
A Trusted Name in Veterinary Care
St. Francisville Animal Hospital is a well-established name in veterinary care in St. Francisville, Louisiana, and the surrounding areas. With a strong reputation for providing exceptional healthcare to pets, our pet boarding services are an extension of our commitment to animal welfare. When you choose St. Francisville Animal Hospital for boarding, you can rest assured that your pets will receive the same high level of care and attention they would when visiting the hospital for medical needs.
Trained and Caring Staff
One of the most critical aspects of a pet boarding facility is the staff who will be responsible for your pets. St. Francisville Animal Hospital takes pride in our team of dedicated and trained professionals. Our staff is not only experienced in pet care but also genuinely cares about the well-being of your furry family members. From feeding and exercise routines to administering medication if needed, your pets are in capable and loving hands.
Comfortable Accommodations
St. Francisville Animal Hospital provides comfortable and clean accommodations for your pets. Whether you have dogs, cats, or other small animals, they offer separate areas to ensure that all animals have a stress-free and enjoyable stay. The spacious kennels are designed to provide a cozy and secure environment for your pets, making them feel right at home. Additionally, regular cleaning and maintenance ensure a sanitary and pleasant atmosphere.
Individualized Care and Attention
Every pet is unique, and their needs and preferences can vary. St. Francisville Animal Hospital recognizes this and provides individualized care and attention to each pet we board. We take the time to get to know your pet's specific requirements, from dietary preferences to exercise routines. This personalized approach ensures that your pets receive the care and attention they deserve, tailored to their personalities and needs.
Daily Exercise and Playtime
Physical activity is crucial for your pet's overall well-being, and St. Francisville Animal Hospital understands the importance of exercise. Your pets will enjoy daily playtime and exercise sessions in designated areas. Whether your dog loves chasing a ball or your cat enjoys exploring, these playtime sessions help keep your pets active and happy during their stay.
Nutritious Meals and Medication Management
Maintaining a healthy diet is vital for your pet's health, and St. Francisville Animal Hospital ensures that your pets receive nutritious meals during their stay. If your pet requires a specific diet or has allergies or sensitivities, their dietary needs will be accommodated. Our staff is also trained in administering medication if your pet has ongoing medical requirements, ensuring they receive the right dose at the right time.
24/7 Monitoring and Security
Safety and security are paramount when it comes to pet boarding. St. Francisville Animal Hospital offers 24/7 monitoring and security to ensure that your pets are safe and protected at all times. With a dedicated team overseeing the facility, you can trust that your pets are in a secure environment.
Veterinary Care On-Site
One of the standout features of choosing St. Francisville Animal Hospital for pet boarding is the availability of veterinary care on-site. Should your pet experience any health issues or require medical attention during their stay, they have immediate access to skilled veterinarians and medical facilities. This level of care ensures that your pet's health and well-being are in capable hands, providing peace of mind for you as a pet owner.
Grooming and Spa Services
In addition to comfortable accommodations and excellent care, St. Francisville Animal Hospital offers grooming and spa services for your pets. After a playful stay, you can have your pets looking and feeling their best with professional grooming, including baths, haircuts, and nail trims. These services help your pets leave the boarding facility looking and feeling fresh.
Peace of Mind for Pet Owners
Choosing St. Francisville Animal Hospital for pet boarding offers more than just a safe and comfortable place for your pets. It provides pet owners with peace of mind, knowing that their beloved animals are in the hands of experienced professionals who genuinely care about their well-being. Whether you're away for a few days or an extended period, you can enjoy your time knowing that your pets are happy, healthy, and loved while you're apart.
Summary
Pet boarding is a necessary service for pet owners who need to leave town, and St. Francisville Animal Hospital is a trusted choice for those seeking high-quality boarding services in the St. Francisville area. With trained and caring staff, comfortable accommodations, individualized care, daily exercise, and 24/7 monitoring, your pets will receive the best possible care during their stay. Moreover, the convenience of on-site veterinary care and additional grooming services ensures that your pets return to you healthy, happy, and well-groomed. St. Francisville Animal Hospital offers both pets and their owners peace of mind, allowing you to travel with confidence, knowing your furry family members are in the best hands.
Need a Veterinary Clinic in Saint Francisville, LA?
St. Francisville Animal Hospital has over 34 years of experience! We specialize in all veterinarian services, including but not limited to surgery, examinations, vaccinations, emergencies, and even pet adoptions! We also provide boarding, grooming and a variety of supplies! Here at St. Francisville Animal Hospital, we know how important your animal is and treat them with only the utmost respect and care. Can't make it to our clinic? We'll go to you! We are dedicated to proving the best customer experience to our amazing clients! Give us a call today and find out what sets us apart from our competition!
Categorised in: Boarding, Pet Grooming